OUR COMPANY


RO.A.D. Strategy Solutions is a management consultant firm, founded by a team of managers and senior consultants with more than 20 years of professional experience in the industrial and service sector, in Italy and abroad.
All partners of RO.A.D Strategy Solutions have held management positions and led in multiple functional/operational departments, in medium/large size companies. Today, with RO.A.D., this management expertise is made available to our customers by offering consulting services with a practical and operational approach, as well with a solid background of management and strategic consultant skills. This mix is ​​the real soul of RO.A.D Strategy Solutions.
RO.A.D. Strategy Solutions offers its services when is necessary to implement new business ideas, gain new markets, strengthen relationships with customers, industrialize and optimize business processes, reorganize and integrate companies' departments to increase added value.
RO.A.D. can also help its customers when they want start international activities in emerging countries, relocate activities and facilities, assess extraordinary corporate M&A and JV, strengthen management skills in energy and environmental areas.
RO.A.D Strategy Solutions operates paying the utmost attention to customer needs, enhancing the heritage of culture and tradition, proposing and implementing actions and initiatives of consolidation, reorganization and innovation.
WHY RO.A.D. STRATEGY SOLUTIONS


In today markets, companies face new challenges imposed by increased global competition reduction of financial resources as well organizational capacity.
The ability to implement streamlined and industrialized business processes the capability to seize new opportunities and implement adequate change management constitute the main guarantee to achieve the desired results.
RO.A.D Strategy Solutions is an effective and reliable partner thanks to its team of experienced managers who have successfully dealt with these challenges in their professional life and can bring this expertise to the customers.
RO.A.D. Strategy Solutions is committed to operate in accordance with values of responsibility, fairness, ethics and sustainability, by promoting it internally and to its partners.
RO.A.D. Strategy Solutions operates in full compliance with the history, the tradition and the culture of its customer companies, identifying solutions and opportunities aimed to strengthen and enhance them most effectively.
The Leading Founding Partners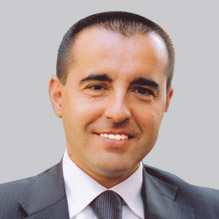 Founding Partner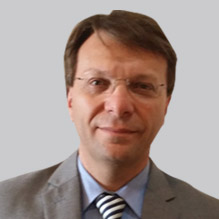 Founding Partner